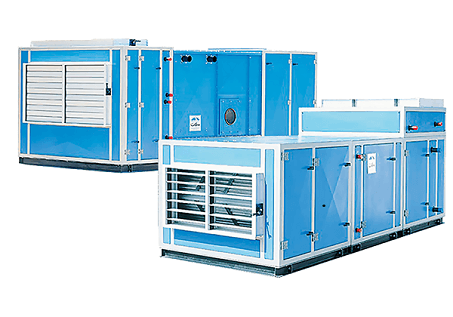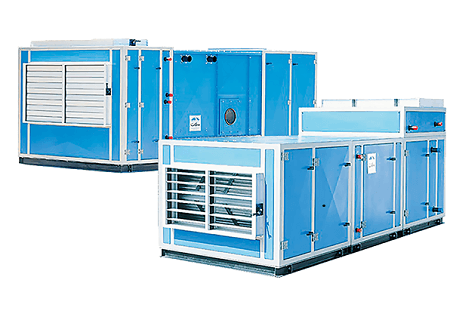 Air Handling Unit
Main Features:
SABALANGOSTAR TAHVIEH Air Handling Units come in 12 different models with capacities ranged from 2000 to 6000 C.F.M and modular units can be combined with a complete array of accessories  to  be adapted  to  all air  conditioning  and  ventilating  application.
Air Handling Units are constructed of heavy galvanized iron sheets supported by structura channels. Coils & drain connections can be provided on either beside or removable panels to provide easy access to internal components.
Fan :
Different parts of a fan section including all rotating assemblies, fan wheels, shafts, sheaves and pulleys are balanced both statically & dynamically to assure smooth and quiet operation.
Coil:
Chilled & hot water, OX and steam coils are offered in a number of configurations to cover the entire range of air conditioning applications. Tube casings are designed for rugged support for finned tube coils and are available in all sizes and types to meet specific needs. Tube patterns include a staggered arrangement, providing economical selections far specific duties and application ranges.Standard coils are designed with 5/8″ copper tubes and 111 which tube diameter of 3/8″, 1/2″ are also available. Cantinuaus waffle plate with rippled edge or corrugated spiral types provide optimum air turbulence and fin conformity for maximum heat transfer. Plate fins are die-formed with self-spacing collars. Tubes are mechanically expanded into fin collars for a permanent bond. Spiral fins are mechanically wrapped and banded to the tube to provide 100% contact around the periphery.