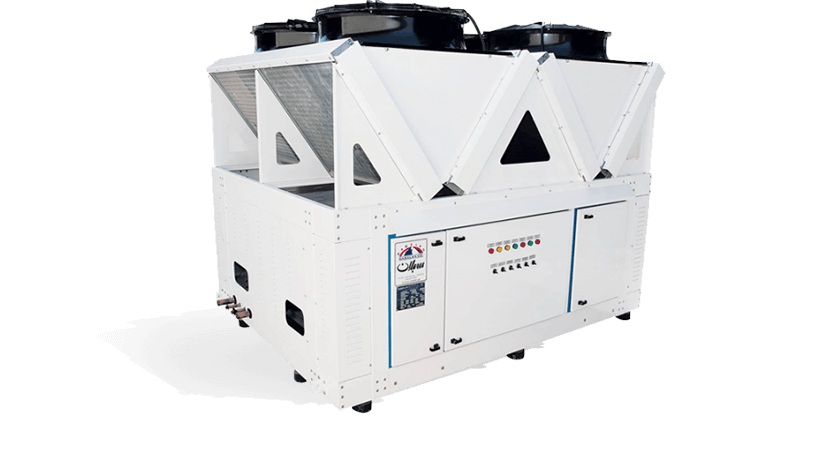 Package Unit
Sabalan Gostar Tahvieh air conditioning packaged units are available in cooling capacities from 5 to 8 tons.
Units cab be selected with air or water-cooled condensers in rooftop, indoor or split packaged arrangements. furthermore, units can be used for free delivery or ducted applications. For ease of installation, units can be in vertical or horizontal configurations.
Sabalan Gostar Tahvieh packaged units can provide year round air conditioning with hot water, steam or electric heating coil during the cold season. Each unit is factory assembled, wired and shipped as a package. the basic component of each packaged unit is a semi-hermetic type, multi cylinder compressor designed to run on 380 volt, 3 phase, 50 cycle power input. Motor protection on these units is comprised of sensors mounted internally in the motor windings which in case of changes in motor temperature shutts off the compressor. An oil safety switch provides protection against loss of oil pressure. All controls and factory wirings are protected within galvanized steel enclosures.
The DX cooling coil is designed according to the ASHRAE and ARI standards. To maximize performance, a venturi flow distributor assures even distribution of flow into the cooling coil section, providing complete condensate drainage. Suction line piping is insulated with closed cell insulation to prevent moisture condensation. The evaporator section is insulated with 25mm NFPA approved duct liner.
The water cooled condenser is a shell and tube type heat exchanger, sized sufficiently to hold the total refrigerant charge on pump down operations. An integrated sub-cooling section allows system allows system capacity increase without an increase in power. The condenser shell design meets the ASME Pressure Vessel Code requirements.
The air cooled condenser is configured so that air discharge is directed upward thus carrying heat away from the unit and minimizing directional sound. The fan is statically and dynamically balanced therefore assuring smooth and quiet operation.